About Daily Hangar
Daily Hangar is a family owned and operated business catering to the flying community. Our website is developed to enhance the flying experience by bringing transient pilots and hangar owners together on one site. Pilots can easily find hangar space to rent on a well designed site. Private hangar owners, municipalities and FBO's can list their usable hangar space on a safe site designed for the aviation community.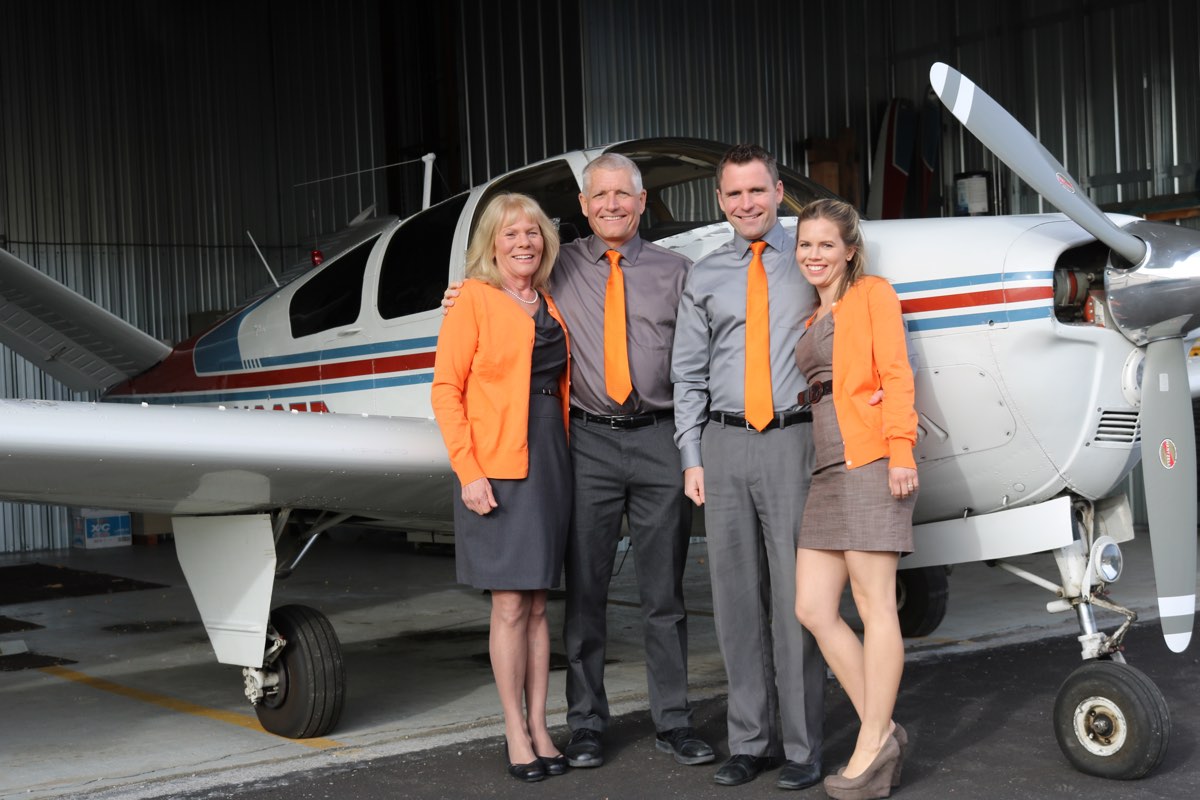 Who we are
We are a family that travels together and are part of the general aviation community. We understand the benefits and challenges of flying. We are motivated to improve the convenience of securing your plane in a hangar and the ease of renting hangar space to pilots by hangar owners.
Why we are here
Daily Hangar was developed to help ease a concern that most cross country pilots have, "Where is a safe place to park your plane for the night?" As a part of the general aviation community for the past 40 years, we think that Daily Hangar is the answer to that question. Daily Hangar connects the transient pilot with airports across the country, and in so doing helps to make the cross country pilot feel welcome and secure in any location. Daily Hangar was developed by our family to make it easier for transient pilots to have an alternative to the outside tie down and get their planes inside and out of the weather. No more worrying on trips about weather hazards, enjoy your time at your destinations because you know your plane is well protected.
Our Vision
Imagine reserving a hangar for your plane in the same manner you book yourself a hotel room. We are creating a well designed website to improve the ability of pilots to connect with hangar owners and FBO's, so pilots can safely secure their aircraft in transient situations.